QUTE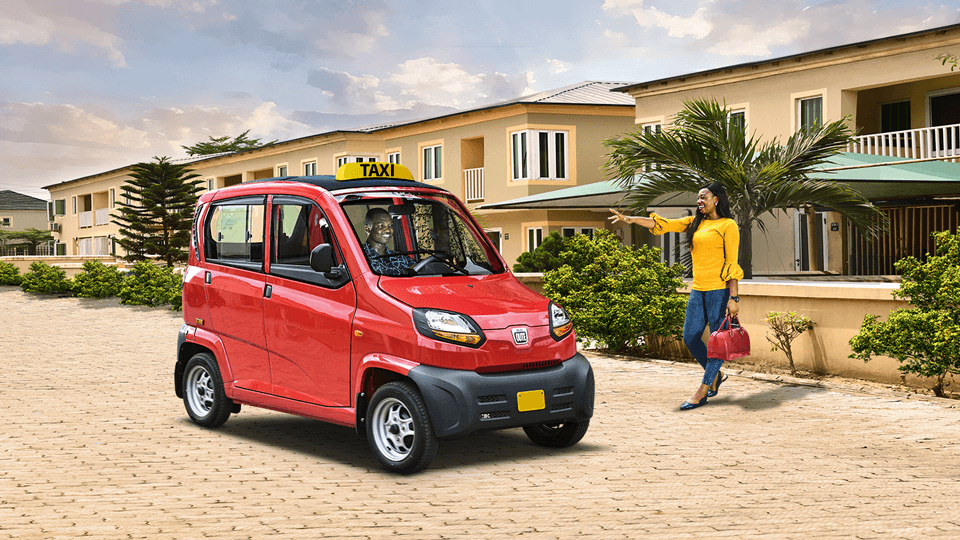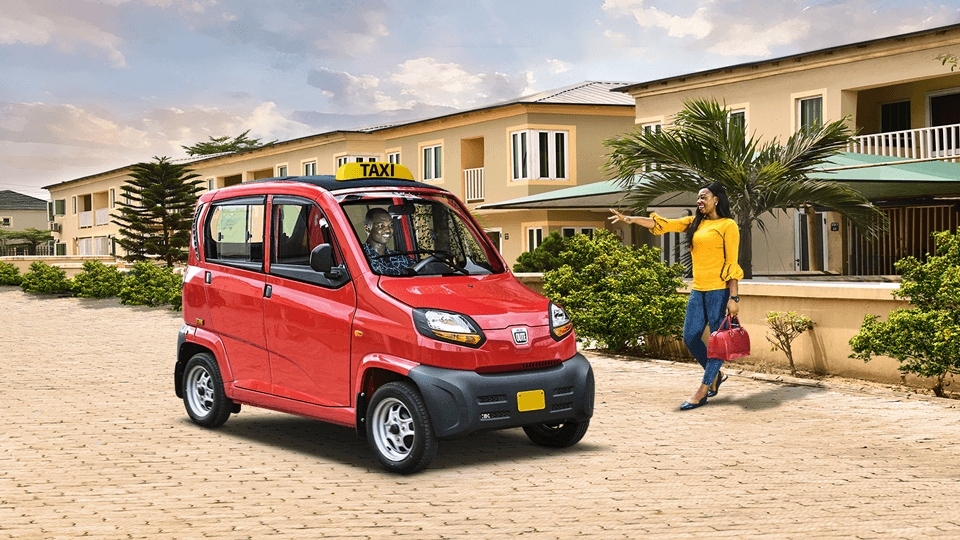 Revolutionizing Last Mile Transport
An eco-friendly, fuel efficient and economically competitive vehicle for first and last mile transportation.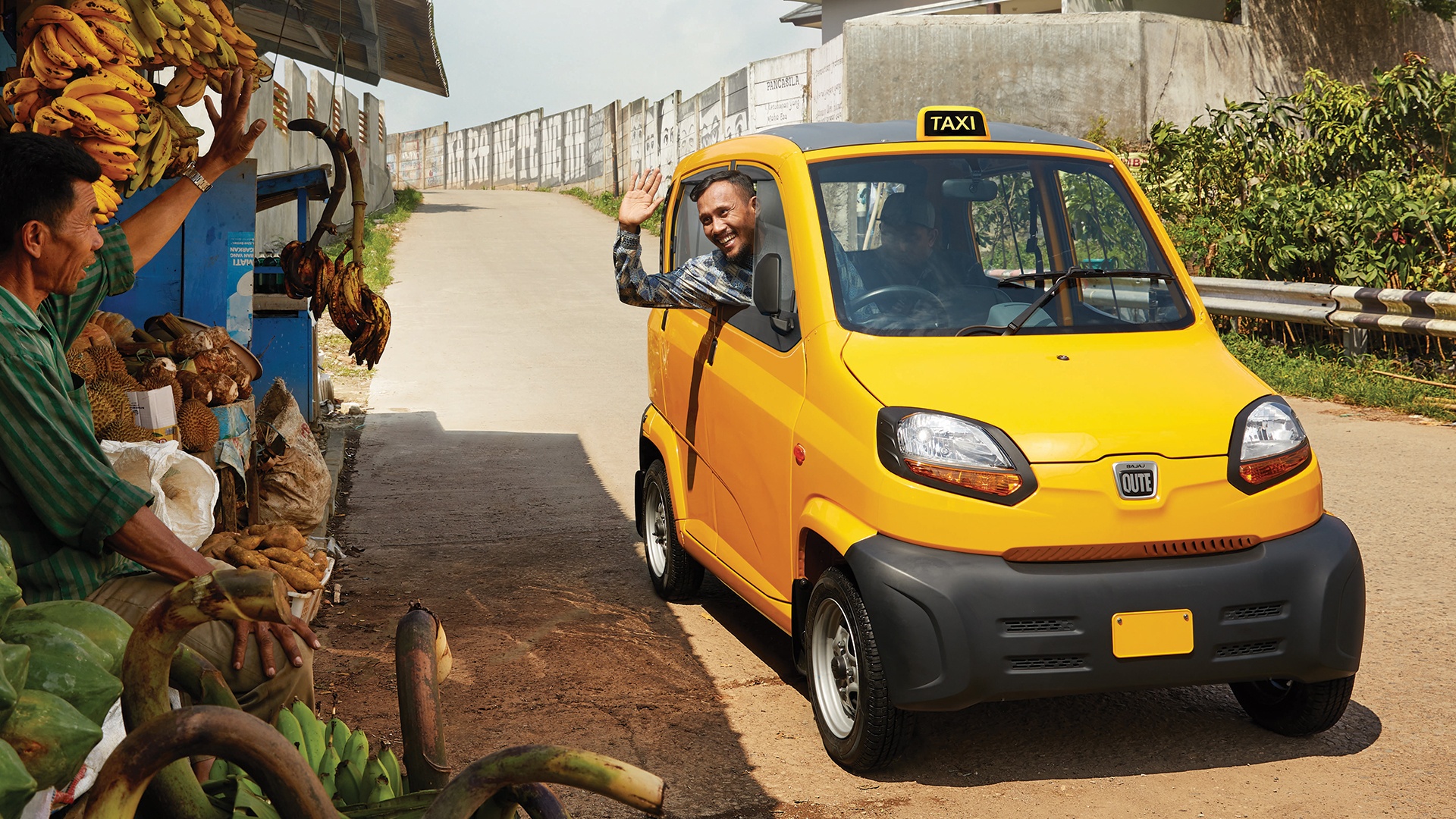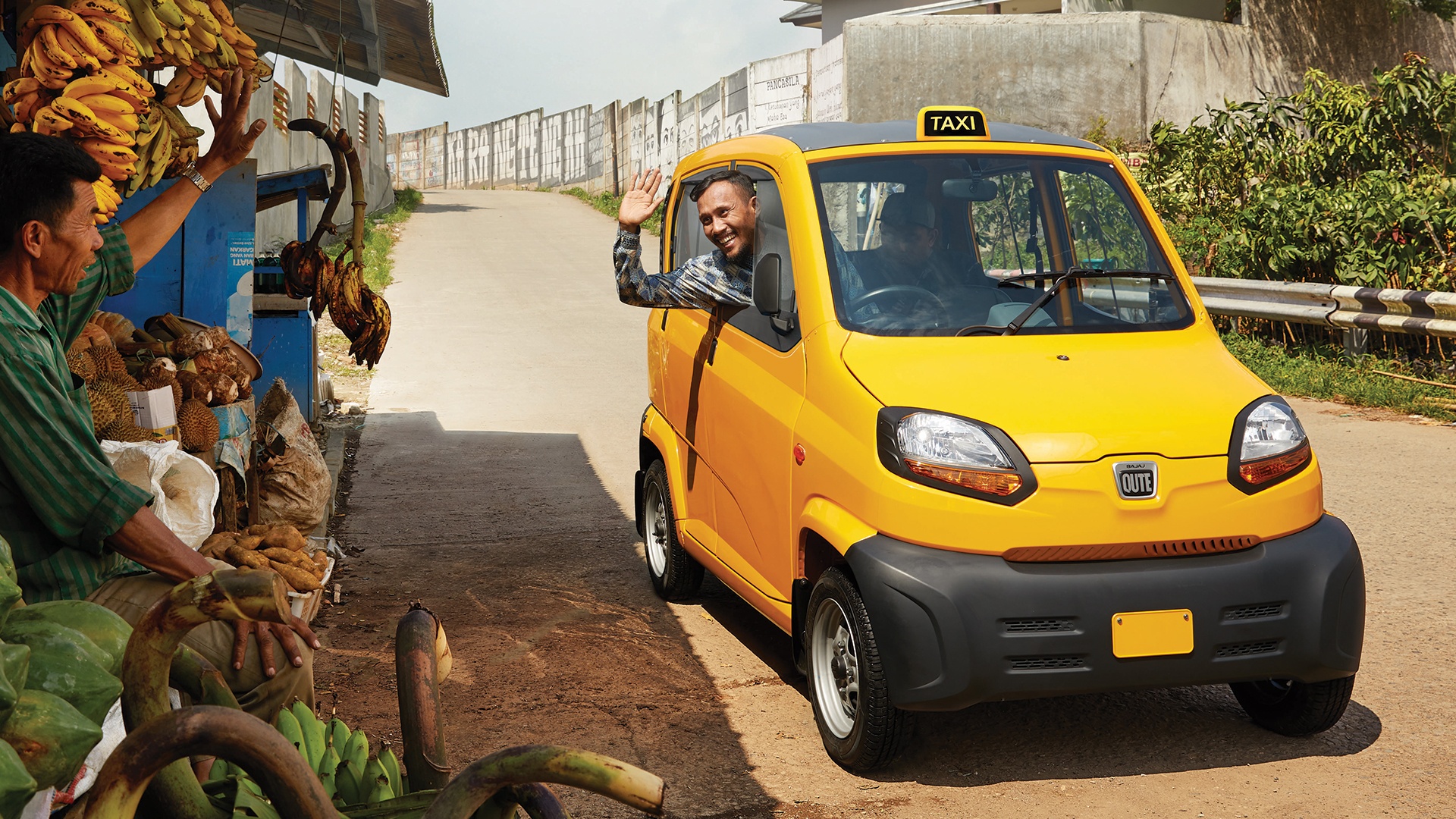 A truly versatile vehicle
Aesthetically designed to suit multiple first and last mile transportation needs.
Click and Drag for 360 View
CHOOSE YOUR COLOUR:
Yellow
Black
Blue
Green
Red
White
WHAT POWERS THE QUTE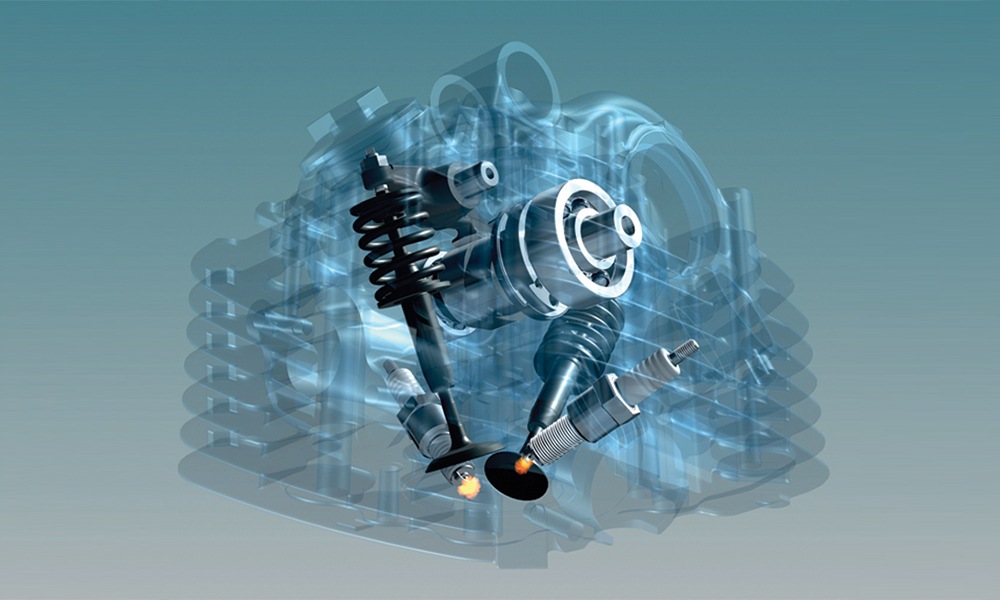 Smart Technology
Powered by the 217CC DTSi engine, the Qute is zippy in performance with 9.9 kW power and 19.6 nm torque. It can surprise you with its ability to go up inclines and carry load.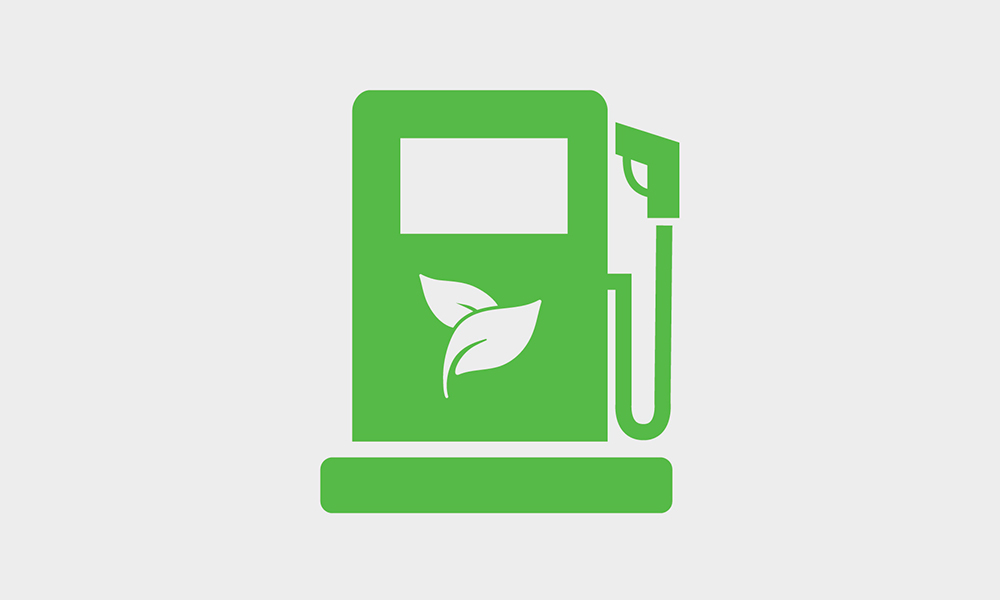 Smart Mileage
The liquid cooled DTSi engine with closed loop Fi system gives the Qute a fuel efficiency which is up to 60% higher* than other small cars.
*As per IDC BS3 only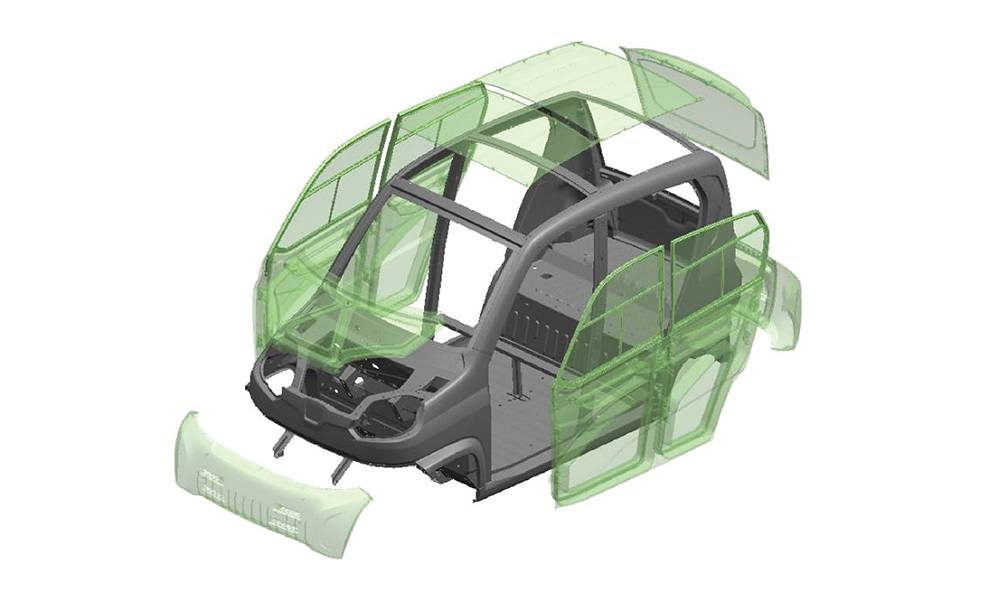 Smart Protection
Qute has a high strength, monocoque body and impact resistant plastic closures and doors. Apart from this a reinforced rooftop and seat-belts provide ample safety for the occupants.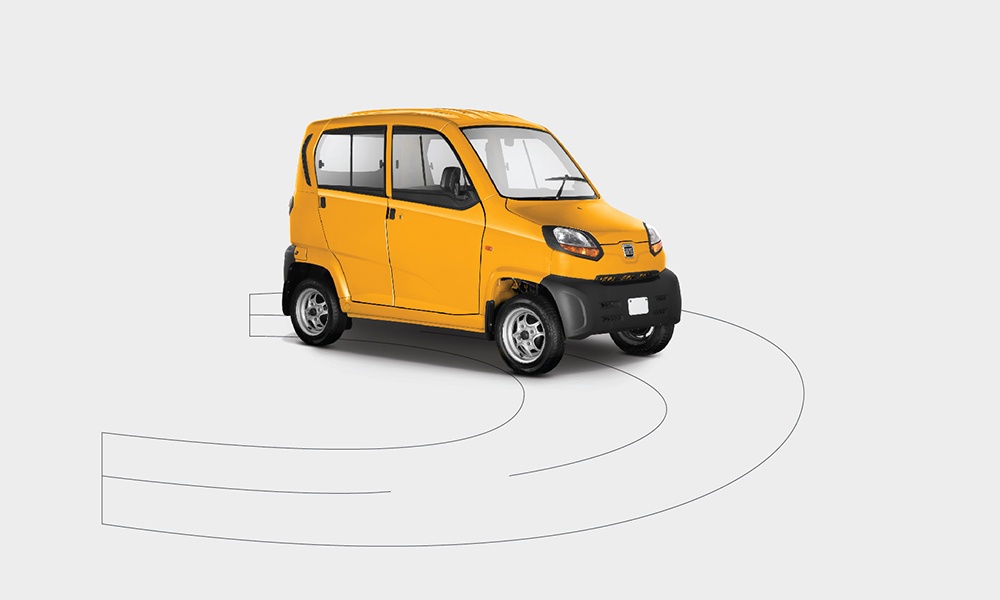 Smart Maneuverability
With a turning radius of just 3.5 m, Qute is very easy to manoeuvre in dense traffic conditions.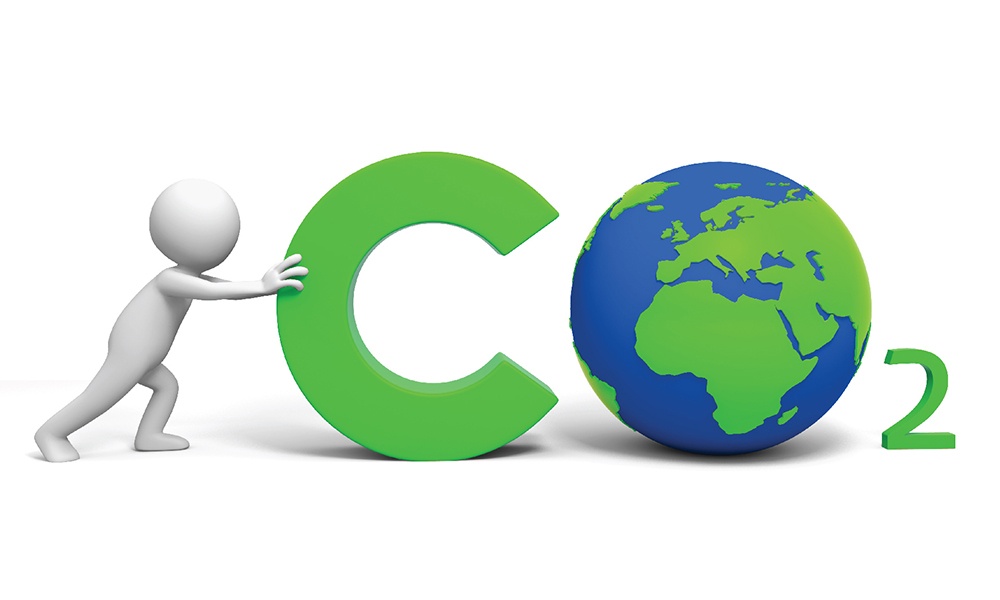 Smart Eco-friendly vehicle
Sample the specifications. It emits 40% lower CO2* than any other small car. Now, that's a vehicle for a greener planet.
*As per IDC BS3 only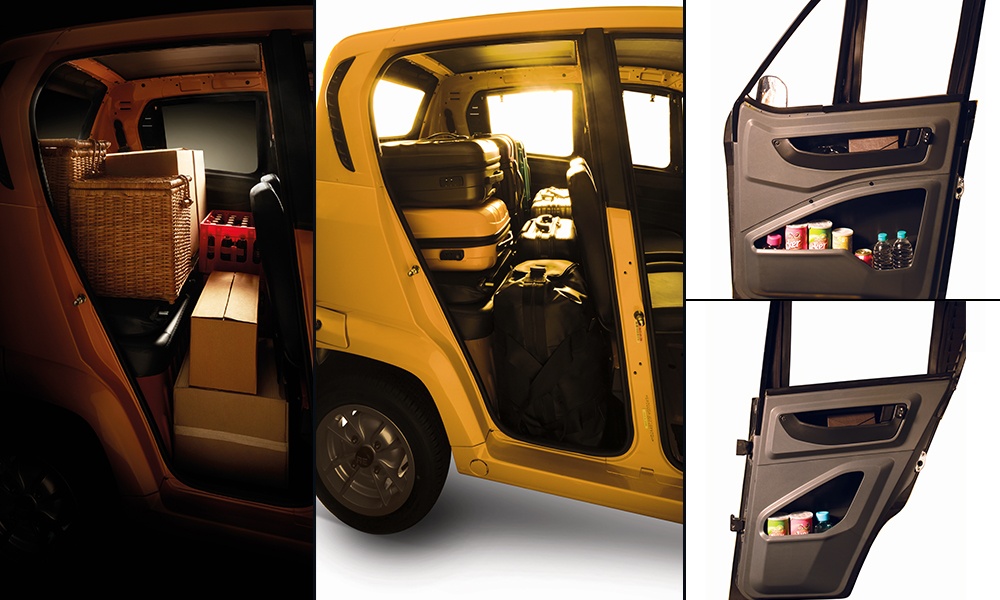 Smart Space
Qute has ample storage for your luggage -191 litres to be precise. And the options are spread across the front bonnet, glove box under the seat and the rear. If you fold the rear seats you get a whopping 850 litres of space.
THE COMPLETE SPECIFICATIONS
Engine
Type: Four stroke, spark-ignition, Single cylinder engine, liquid cooled
Max Power: 9.9 Kw @ 5500 (Kw @ RPM)
Max Torque: 19.6 @ 4000 (Nm @ RPM)
Displacement: 217 cc
Max Speed:70 km/h, 5th gear
Clutch:Wet Multi-Disc Clutch
Brakes & Tyres
Brake Size Front: All Drum, Dia 180 mm
Brake Size Rear: All Drum, Dia 180 mm
Tyre Front: 135/70 R12 (Radial Tubeless)
Tyre Rear: 135/70 R12 (Radial Tubeless)
Break Type Front Hydraulic with H-split. Right Foot operated control
Brake Type Rear: Hydraulic with H-split. Right Foot operated control
VEHICLE
Wheel Base: 1925 mm
Length x Width x Height: 2752 mm x 1312 mm x 1652 mm
Ground Clearance: 180 mm-Unladen
Suspension Front: Independent Suspension. Twin leading arm
Kerb Weight: 399 Kg
Fuel Tank (Reserve / Usable): 8 L
Suspension Rear: Independent suspension. Coil spring, Semi trailing arm.
ELECTRICALS
System: 12 Volts DC -ve earth
Battery: 12V, 26AH
Horn: 12VDC_DIA 82
Side Indicator Lamp: 10 W
Tail Lamps: 5/21W
Reverse Lamp: 10 W
Wiper motor: 12Volts, Single speed
Head Lamps: 35 X 35W HS1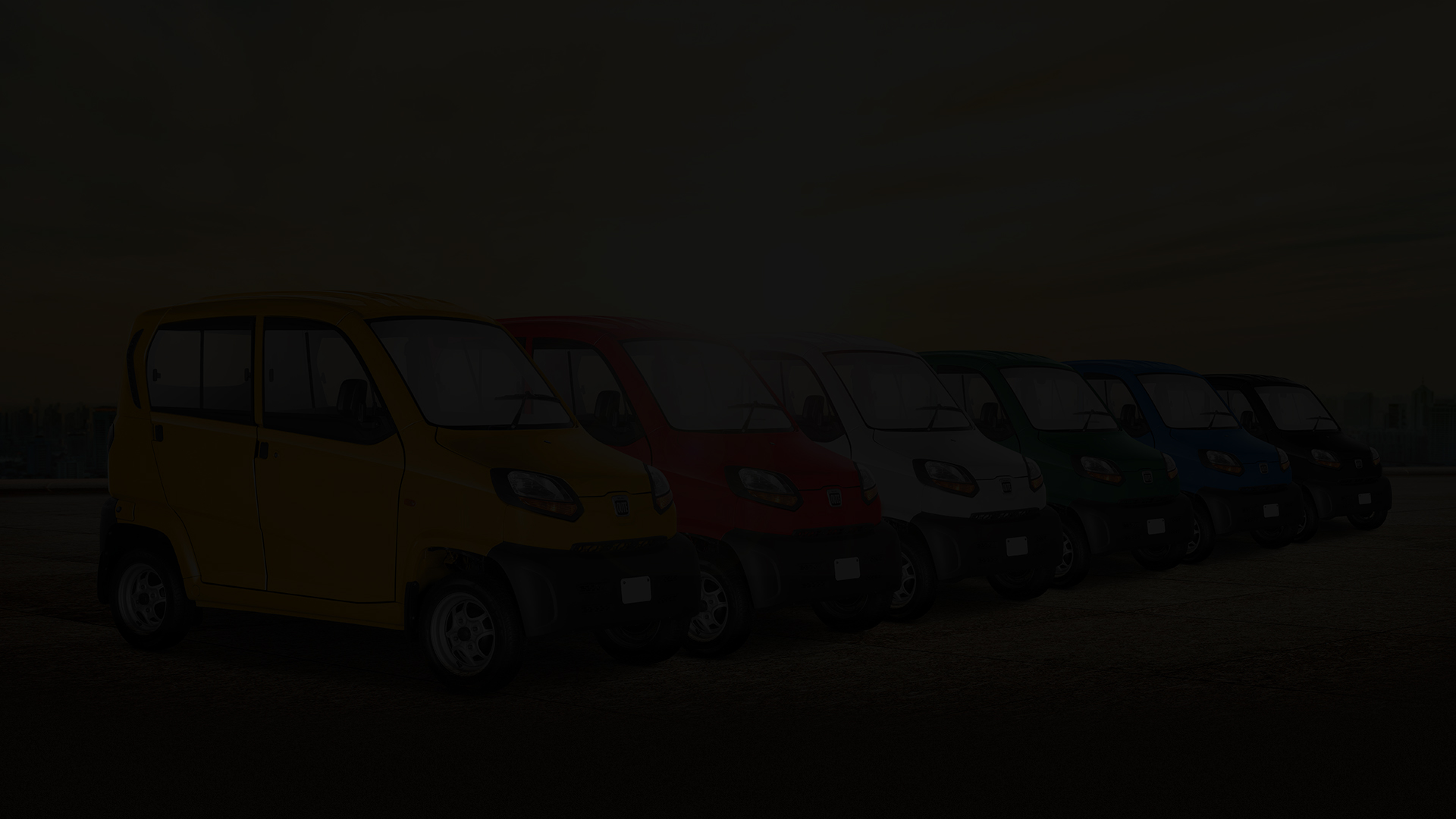 I'M INTERESTED IN THE
QUTE